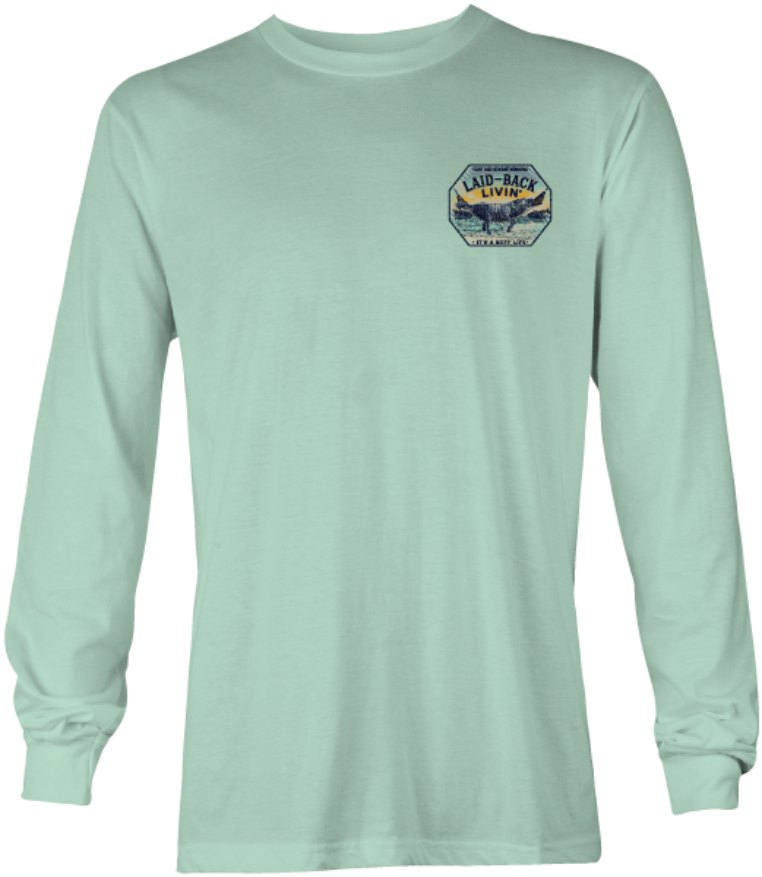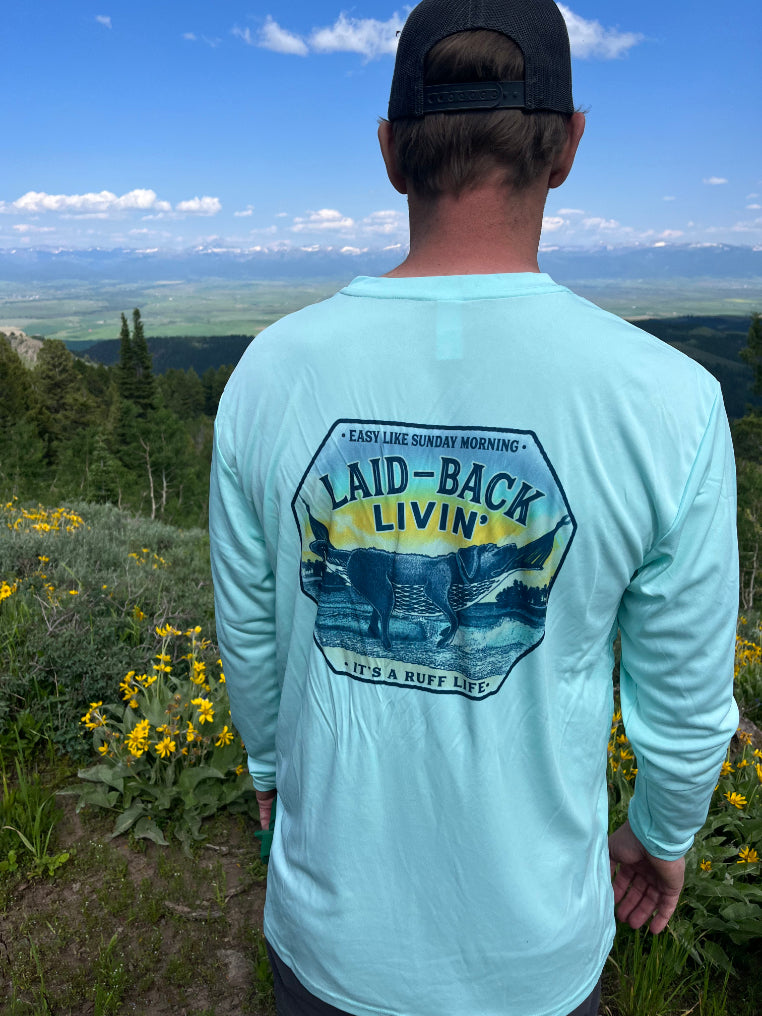 Flintstone Blk Lab Hammock Long Sleeve Performance Shirt
Welcome to your own personal beach day! This Runway Tropical Palm Long Sleeve Performance Shirt features extreme outdoor comfort and lightweight moisture wicking fabric, so you can go wild with the tropical vibes without feeling weighed down. Make waves with your style and 98% UV protection from the Sun's harmful rays.
Product Details:  Classic fit Seafoam color performance shirt with multi-color dye sublimated designs on the left-chest and full back. Dye sublimated graphic art designs actually become part of the fabric for exceptional stretch and breathability. Moisture wicking 4.2 ounce 100% polyester Extreme-Tek interlock fabric is UPF rated 50+ for all-day outdoor play. Machine washable and won't shrink in the dryer.